US Legal 3.2 Diesel in a Defender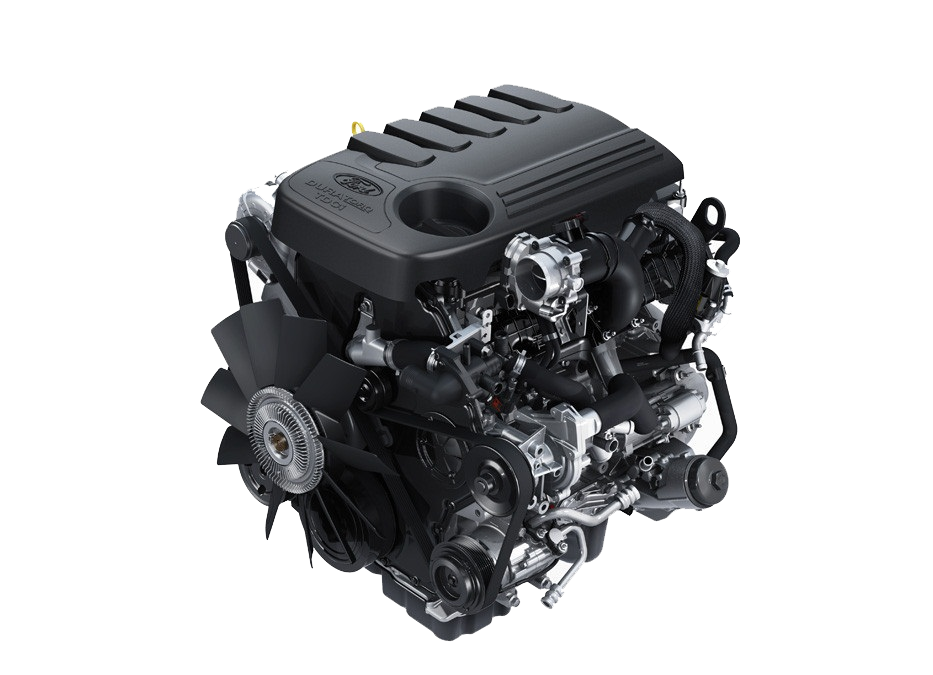 If you're after a Land Rover Defender in the US, here's an idea. It's possible to pickup a used one in the UK or Europe (which of course may have fared better away from the UK's salty and humid atmosphere, and will also be left-hand drive), which now in 2013 means you're looking for a 25 year old truck (1988 or older) to conform with the NHTSA requirements. Clearly, anything that old will need a restoration, and the older engines are a bit anemic. Why not swap out the engine while you're on?
Later in 2013, Ford introduces the replacement for the Econoline series of vans. Bringing the US into line with the rest of the world, the love of "White-Van Man", the Transit will arrive as a 2014 model with petrol and diesel engine options - we're interested in the diesels, particularly the 3.2 5 cylinder diesel.
In the rest of the world, it's a "Duratorq", though in the US it'll be branded as a Powerstroke. It's a nice engine with about 200 horsepower and 300 torques, it's built in Ford's engine factory in Port Elizabeth, RSA, shipped to the US and popped in the Transits in Kansas City.
This engine clearly has to meet all the current and near-future emissions regulations. To meet these regulations, the US version of the engine will have a selective catalytic reduction system (probably a urea reductant) to reduce nitrogen oxides. It'll run on B20 and well as ULSD.
Now the Duratorq line of engines is better known in Land Rover circles as the "Puma", and the 2.4l and 2.2l are used in Defenders from 2007-2011 and 2011-on respectively. These engines are part of the "ZSD" line, as is a certain 3.2l inline 5 turbodiesel currently used in the Transit around the world, and about to arrive in the US as the 3.2 Powerstroke in the 2014 transit…
And the good news? These engines fit in a Defender. Bell Auto Services in the UK have fitted a 250hp (which is about 150hp more than my 300 Tdi) into a Defender 90. Twice. Nene Overland are also offering the engine in their iCON range. Beef up the transmission with the MT-85 manual gearbox or a ZF autobox and you're good to go.
A fully restored, US-legal Defender with a 200+ hp EPA approved engine? Sign me up!