---
---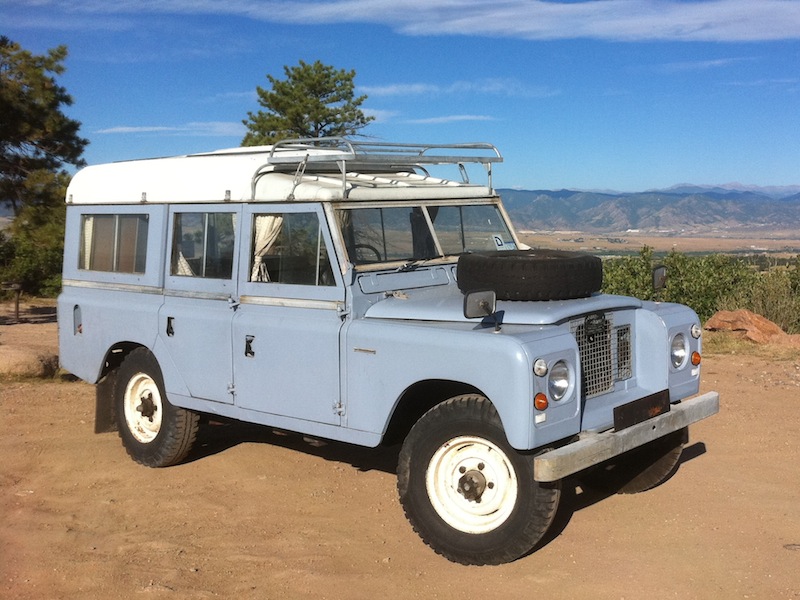 This was my 1972 Dormobile. It's a Land Rover Series IIA, 109" with the increasingly rare 2.6l 6-cylinder engine. Less than 54,000 original miles, while it's in original condition and would benefit from a proper restoration, it's a drivable vehicle, though todays highway speeds send you in search of quieter roads…
This is how the VIN/chassis number breaks down:
1972 Series IIA Dormobile
VIN: 35101054H
VIN decoded: 351
Model: Land Rover, Series IIA
Body type: Station wagon
Wheel base: 109in
Engine: 6-cylinder
Model years: 1966-1971
Destination: Export, right-hand drive (RHD)
Serial number: 01054H
Design: Seven or more significant design modifications
Teriann Wakeman has driven a Dormobile for years - it's a standard fixture at Land Rover events throughout the USA. She maintains a website - www.expeditionrover.info, which is full of great information.
The Dormobile Owners Club maintain a forum, and even the 6-cylinder engine has a fan club at the Carawagon and Six Pot Association!
Click through for the gallery.
---
---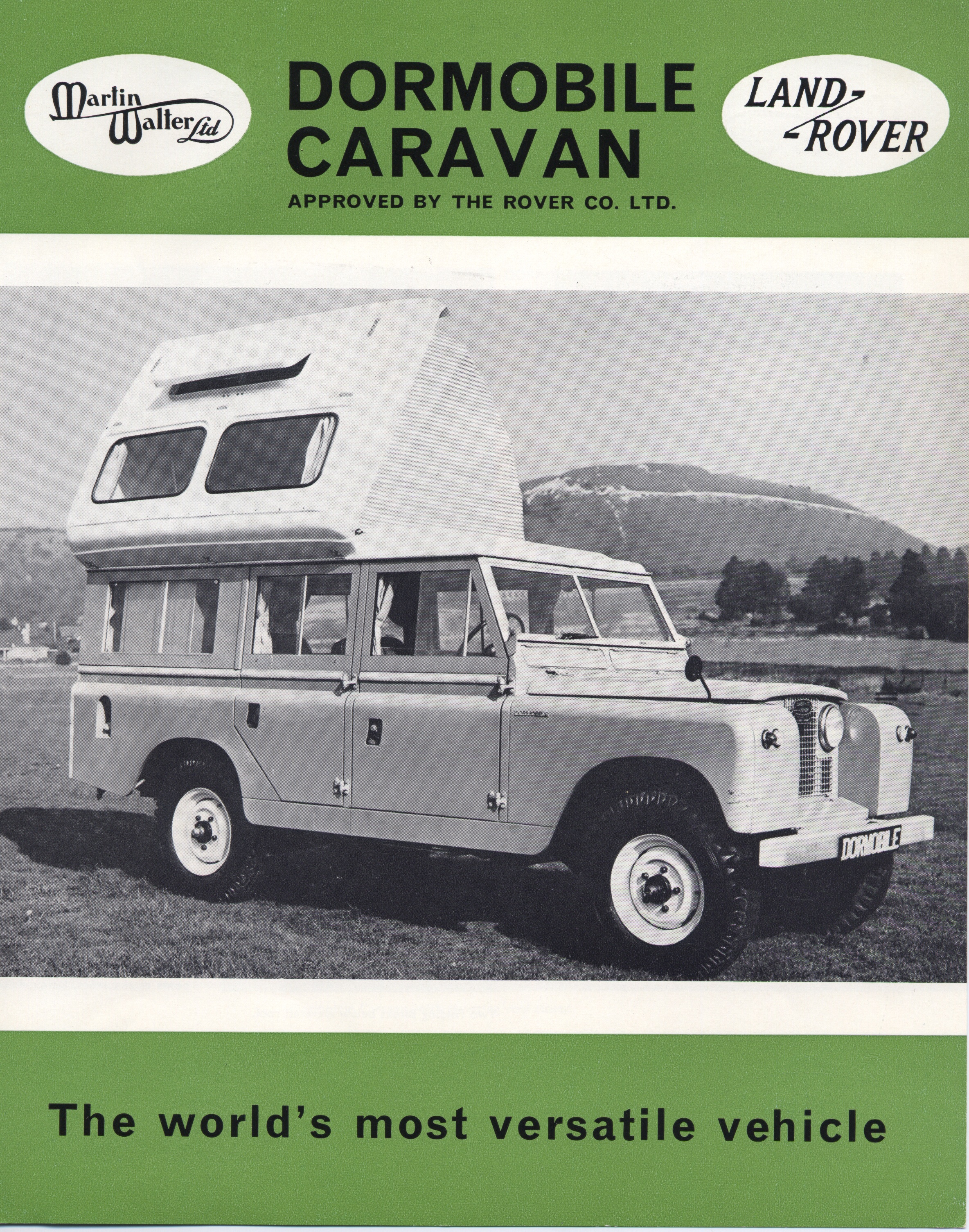 Here's a copy of the original brochure - "The world's most versatile vehicle". Click on the image to see the 4 page PDF.
---
---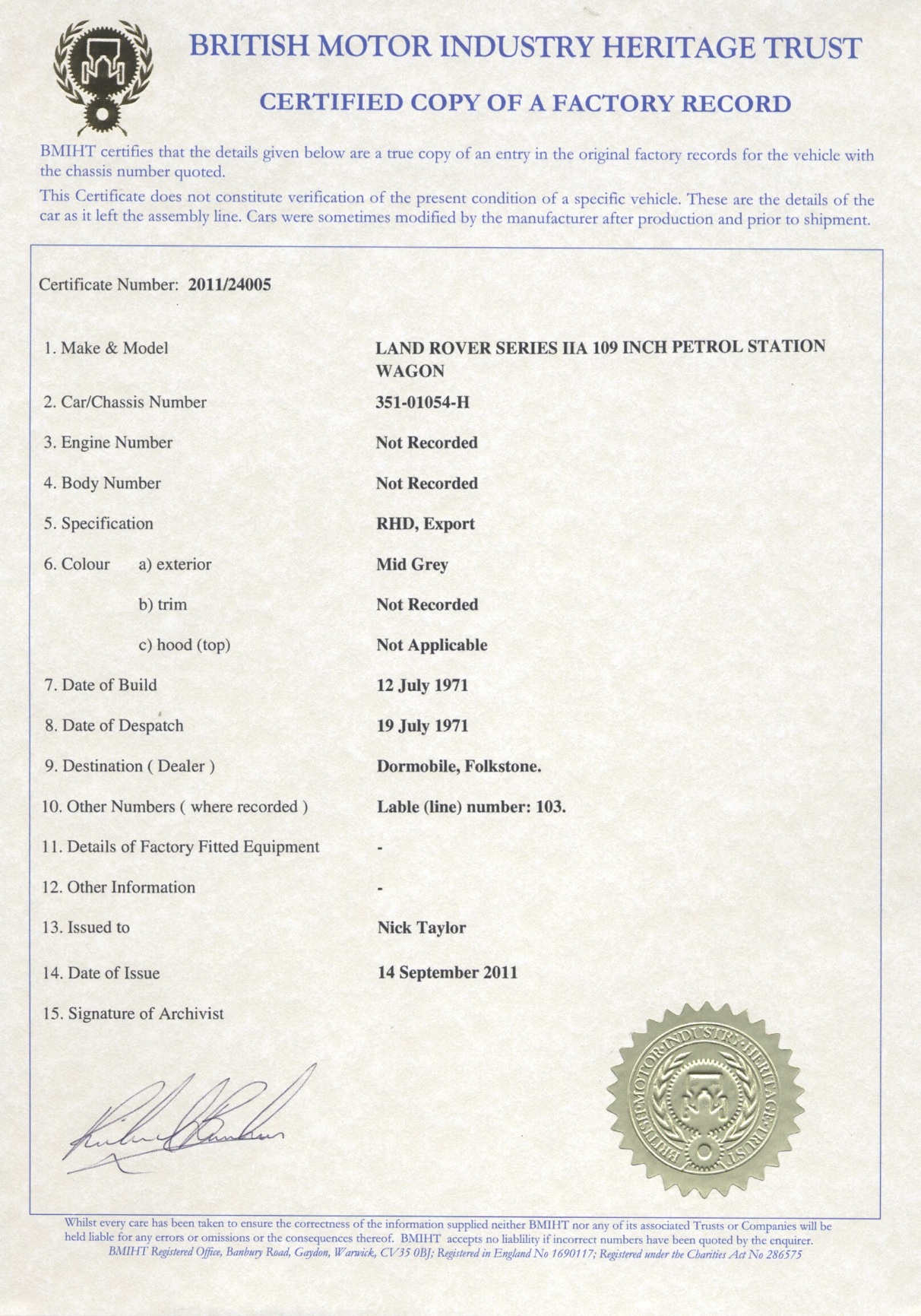 Here's it's pedigree - A British Motor Industry Heritage Trust Certified copy of a factory record. As you can see, it's still in it's original "Mid Grey" color, and the certificate shows it was an export model, destined for overseas via Dormobile.
Interestingly you'll note that it's build date is 12 July, 1971. As the vehicle went to Dormobile for conversion it wasn't registered until 1972 (first data of registration is what counts in the UK, not the date of build). So here you have a bit of an anomaly - a 1972 Series IIA.
Click the image for a larger version.
---
---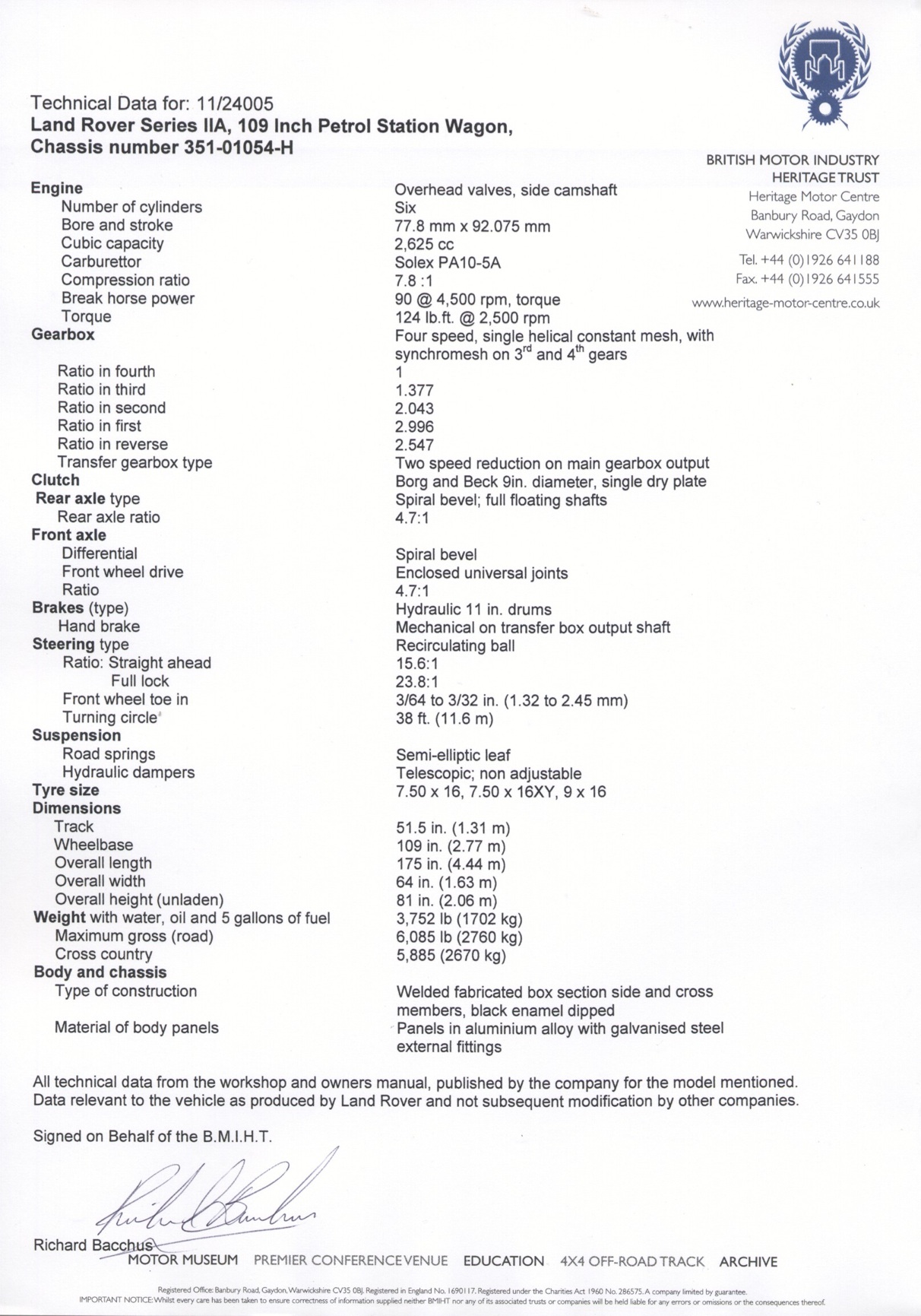 Here's a lot more technical data regarding the specification of the vehicle right after it left the line at Solihull. Other than the Dormobile conversion, it's all stock - after 41 years!
Click the image for a larger version.