UPDATE: Sold in March 2013
For the first time I'm selling one of my Land Rovers - a rare 1972 Series IIA Dormobile conversion. You can download a PDF brochure here.
---
1972 Land Rover Series IIA Dormobile
---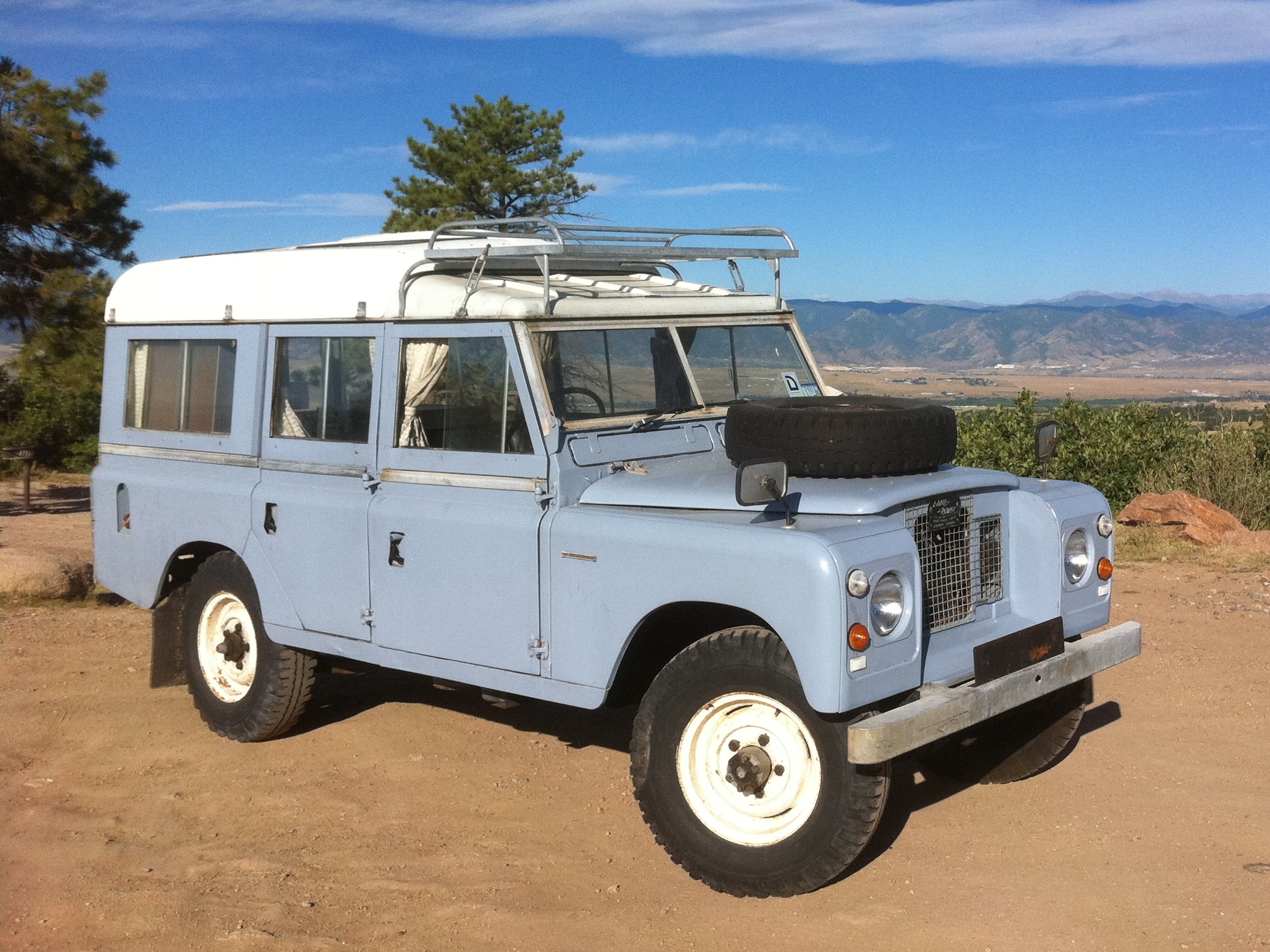 A rare Dormobile with the 2.6l 6 cylinder engine and with only 53535 original miles on the clock. After being converted to a Dormobile in 1972, straight of the line at Solihull, this truck was driven down to South Africa where it spent more than 30 leisurely years out in the bush before arriving stateside. I found it in Nevada, and it's in storage awaiting the day when it'll be restored…
I'm selling it as it's become clear I'm not going to have the time to give the vehicle the loving restoration that it deserves. I bought it in 2008, and it's been stored since then. I've only driven it a couple of hundred miles, and it's definitely more "leisurely" than a modern vehicle! A throwback to simpler times maybe.
I've uploaded all of the photos I have and you can view them in the gallery. The images should give you a great feel for the condition of the vehicle. Don't forget to check-out the vehicle specifications.
---
---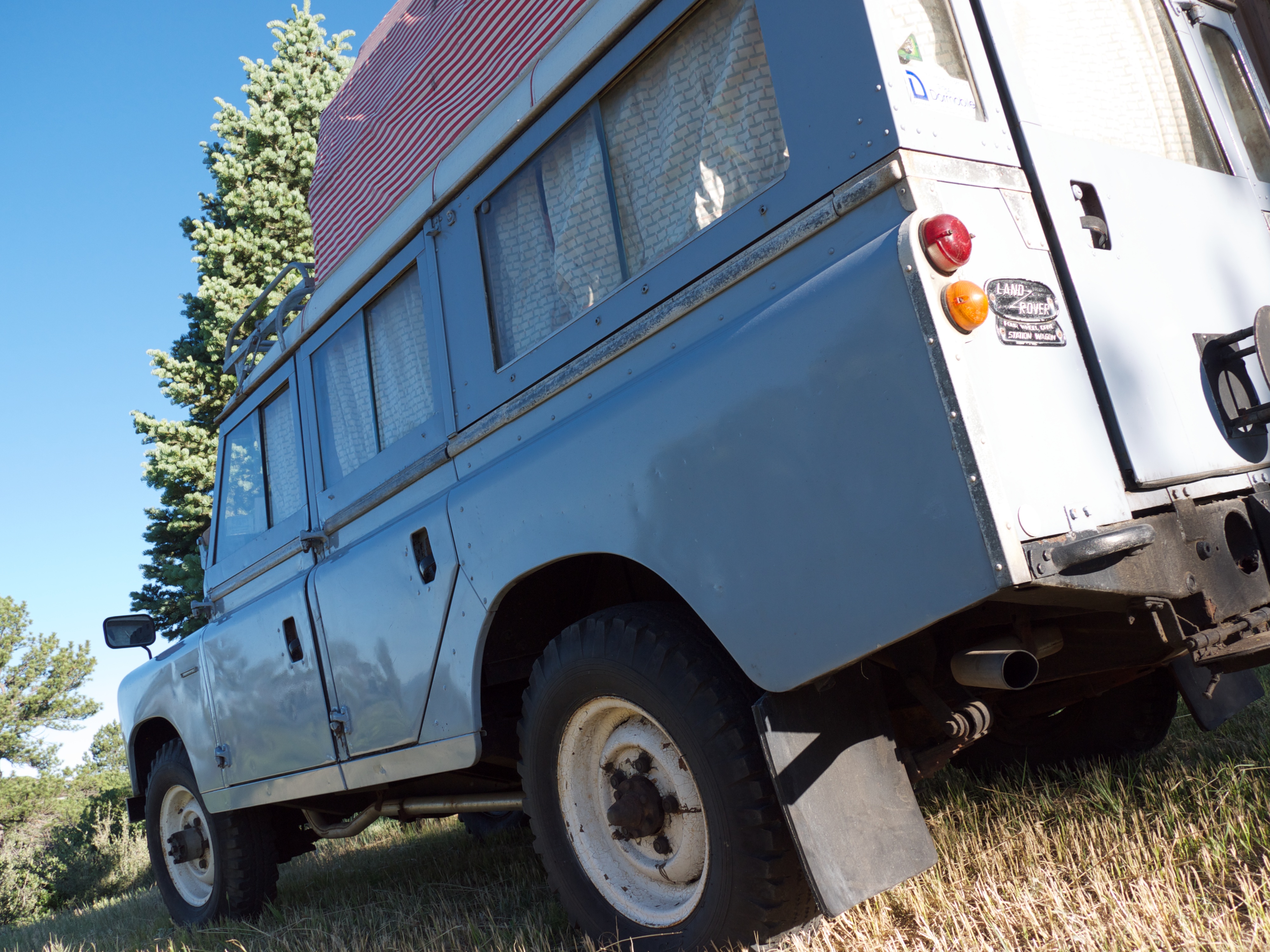 It's in pretty good condition overall. The chassis is sound, though the rear crossmember needs patching. There of course some rust, as you can see in the photos, but not bad for a 40+ year old vehicle.
The bodywork is in pretty good condition. The panels are straight, overall very good condition. The paintwork is, as far as I can tell, original (Mid Grey). The aluminium body caps are pitted, and the rubbers around the windows are corroded. As with most Land Rovers, the original door frames have rust issues. At some point the exhaust has been changed and I think it's a little non-standard. The fibre glass roof has some hairline cracks. I've recently blasted and had the wheels professionally painted, and used some part-worn Michelin XZL's that were on my Defender - complete with brand-new Michelin Airstop inner-tubes.
The engine is the 2.6l straight 6 (cylinder) engine. While it's a little rusty, especially the exhaust manifold (as you'd expect), it is very sweet - it always started first time, despite intervals of many months. It sounds so smooth and creamy! It's a delightful engine. It is running a little rich up here at over 5,000ft, but that's nothing a timing adjustment can't fix.
While it's in pretty good condition overall, there are some issues that prevent it being a drive-away. As it's been sitting around in storage for at least 4 years a few problems have developed. The major item is that the petrol tank has developed a leak. The second major item is the brakes are a little on the spongy side, with a leak and need to fixed before driving at highway speeds.
It also has the roof-rack.
---
---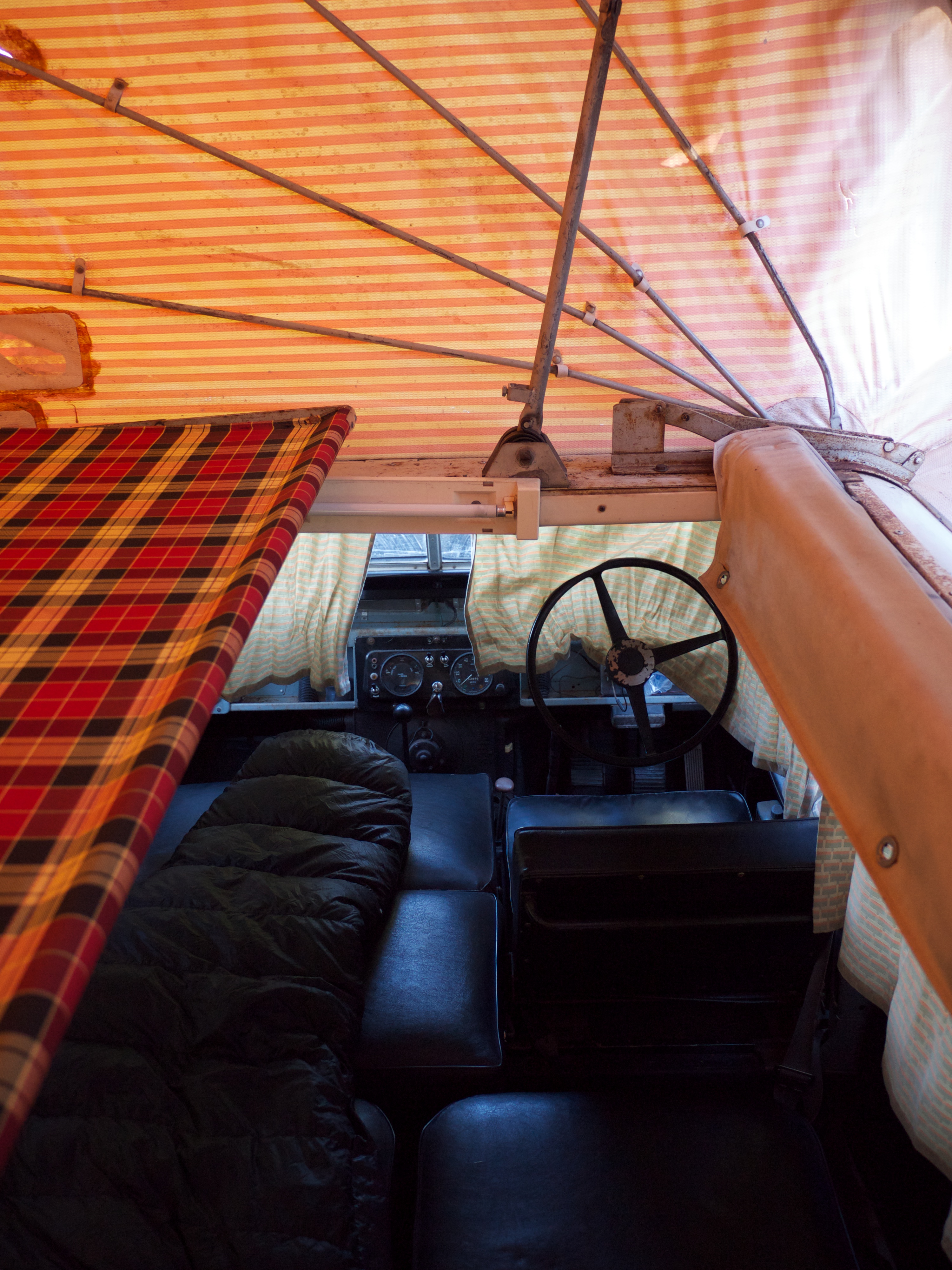 The interior is workable, though it's all original. The canopy opens and locks properly, though it has been patched and needs some work. The seats fold-down as they should, and they when they are folded down make one of the most comfy beds I've ever had the pleasure of sleeping on in a vehicle. The upper berths fabric is starting to split, and I wouldn't use them as a bed until replaced. The window on the canopy is cracked, and has been repaired temporarily with a sheet of perspex/plexiglass. The original roof latches have been replaced with very workable rubber fasteners.
The wardrobe, fold out table, kitchen sink and gas stove are all present and working (I've not been able to test the gas stove, and personally I'd renew the 41 year old rubber gas fittings before using it). There are also a couple of jerry cans for water, and some rust underneath their storage area.
---
---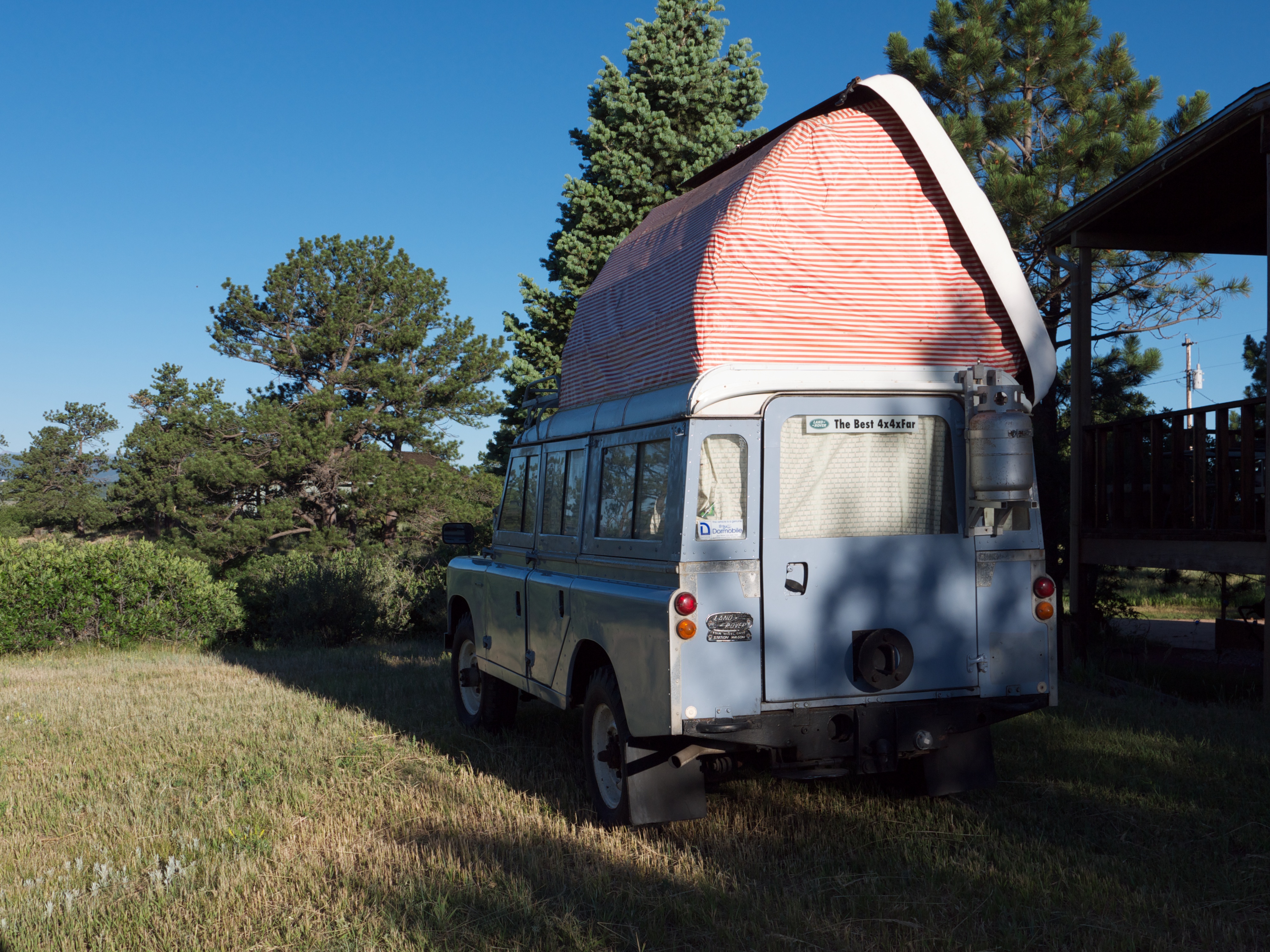 I'm asking around $12,000, and I'm open to serious offers.
I'm keen to sell, and I'd like it to go to a good home. I can help ship the vehicle to anywhere in the world. I can also help having work done in a local shop to make it roadworthy, if you fancy a roadtrip…
The vehicle comes as-is. There are a few extra bits and pieces, including some old paperwork (like the parts catalog), gas bottles and holder, but basically what you see in the photos is what you get.
Remember, it's a Land Rover so all of the base-vehicle parts and spares are easily and readily available. Even most of the special Dormobile parts are available from Dormobile in the UK.
The vehicle comes with a clear Colorado title.
Please note the Dormobile was sold in March 2013, and this page is here for historical purposes only